Regular price
$229.00 USD
Regular price
$650.00 USD
Sale price
$229.00 USD
Unit price
per
Sale
Sold out
Wireless Apple CarPlay
Audi A3: 2013 - 2018 (6.3", 7" and 8.3" screens)
Feature:
1) Wireless Apple Carplay
2) IOS AirPlay mirror link
3) Android Auto
4) Andoid phone mirroring link
5) Support after-sale rearview & DVR & 360 camera input
6) USB playback (music, video)
7) EQ adjustable, best sound quality
8) HDMI input
9) The original car line is plug and play, no cutting, continuous line, no damage
This amazing kit adds full CarPlay functionality to your existing MMI while retaining all the original MMI functionality. The CarPlay system supports button and steering wheel controls and integrates with console or glove box USB.
Whether your MMI system ships with navigation, phone modules or Bluetooth, whether it's Apple Maps, Spotify, making/receiving calls or replying to texts with Siri, the system fully supports Apple systems and phone functionality.
View full details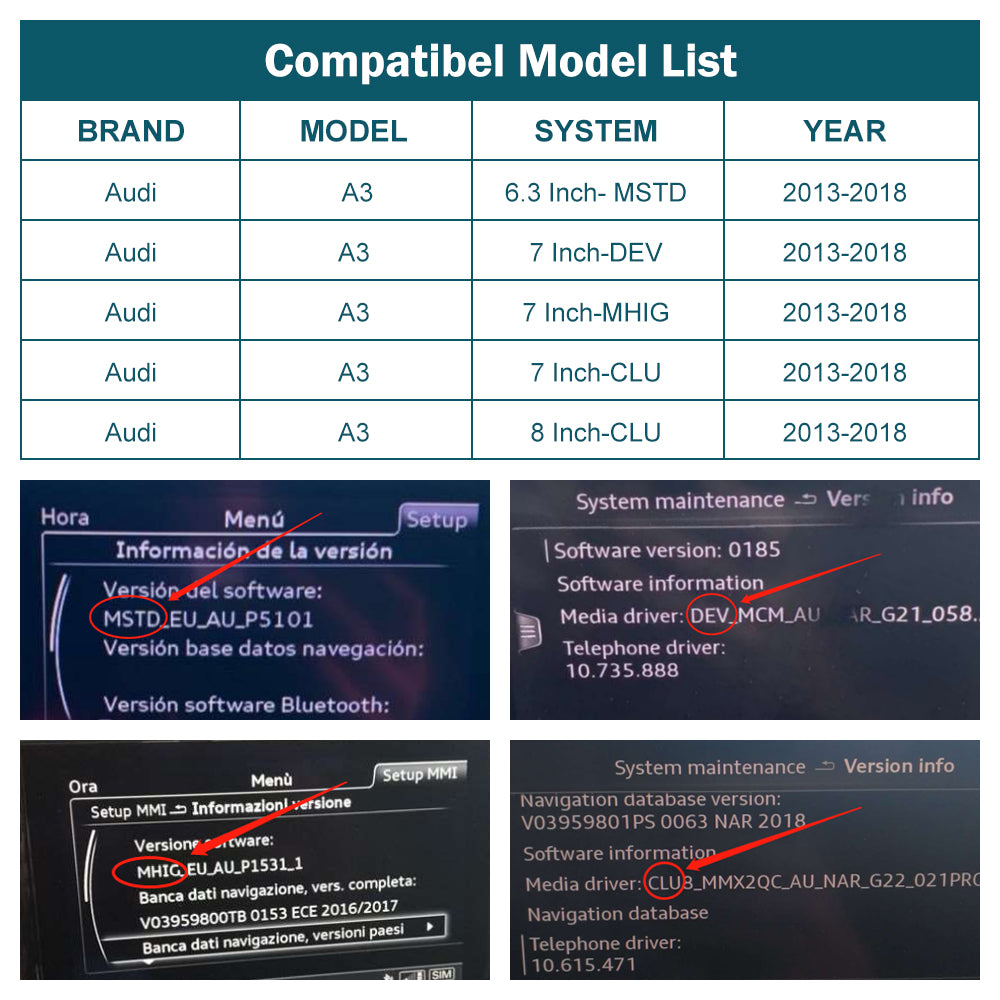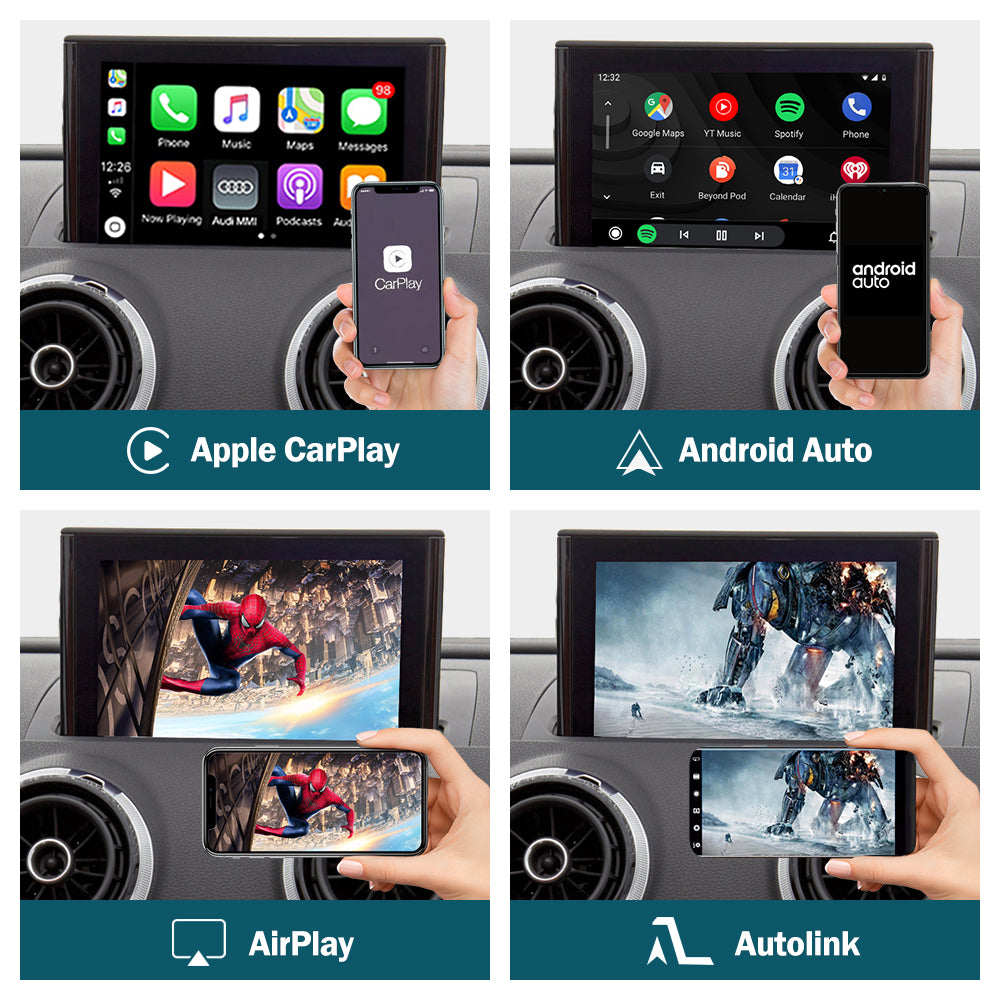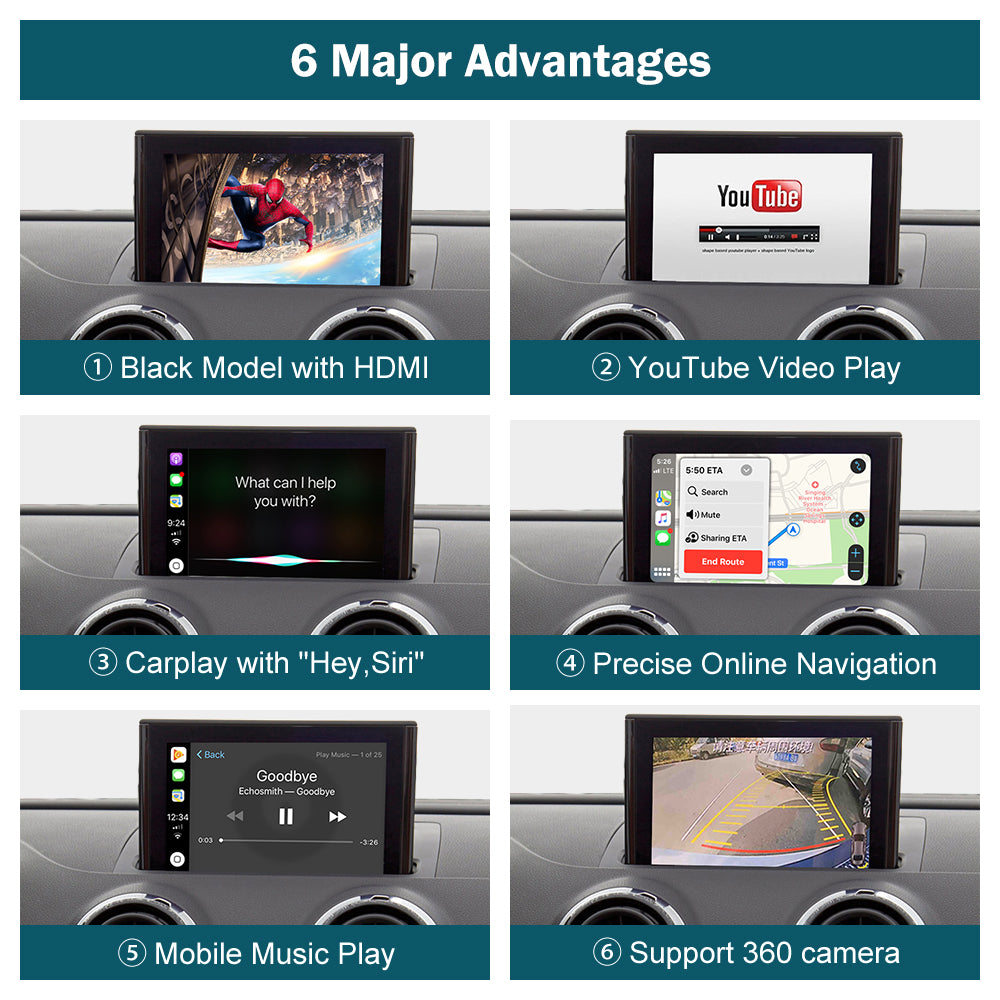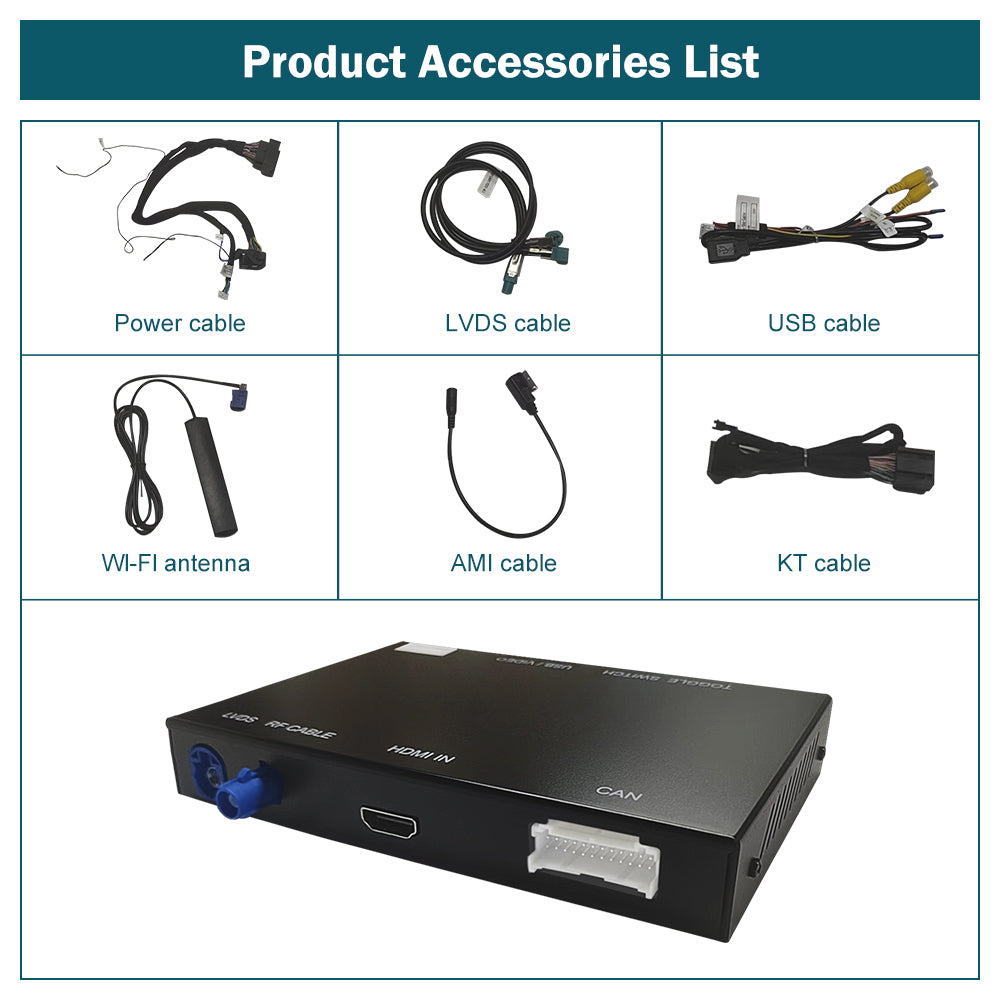 Carplay units
I am a professional car audio installer. I been fitting car play units for a few years now.I was using a different brand for years with little or no issue's.Started uning RoadTop car play units a short while now and i must say the they are so superior and fantastic technical support. 5 star rating all day long.
Audi Allroad b8.5 2015 Android Auto Roadtop module upgrade
I bought this module in 07/2022 it was - is a straight forward installation. Thw product-module works from day 1, it is a major upgrade to the car and it connections. HDMI works fine with tv stick.
Everything is ok but i cant get auto dark mode to work.
I have tried almost everything, UI updates (5) MCU update (1) but i still have the same problem, the auto dark mode does not work. I know how to change day-night-automatic from the phone but I want it to work as it should, with the car light sensors. My car has Daytime Running LED Lights (DRL), Audi Allroad B8.5 2015, when they are on, from the MMI menu, it does not work if I close the DRL's I found out that the auto dark mode starts working with the light sensor of my car. When it is dark outside, night-tunnel-garage it turns to night, when i go out at daytime, out of tunnel, garage it turns to day. Any solution? Update?
Even though i am not happy with the auto dark mode, the product is very good, stable, connects every time and quickly, sound is very good overall 5 stars
Leider keinen Ton ...
Wenn ich nur per Bluetooth verbinde dann hommt der Ton vom Handy in die Lautsprecher aber wenn ich auch per Wlan mein S23Ultra mit dem 2013er Audi A3 verbinde funktioniert alles auf dem Bildschirm im Auto aber es kommt kein Ton. Könnten Sie mir noch einmal bitte die Installationsanleitung zusenden? [****]
Great upgrade to Audi A3
Kit didn't come with the A3 radio removal keys. I also already had an aftermarket reversing camera so I decided to pay a car audio pro to install. This took them 2.5 hrs at $150 AUD per hour.
Works very well considering the 9 year old MMI. Only thing that bothers me is you can't get CarPlay audio to play through the car stereo speakers when using the FM radio. It has to be in Aux mode.
Great easy update but hard to understand instructions
It is a nice upgrade to my car, however the instructions are very poor. I still need to play around with it, though