Regular price
$229.00 USD
Regular price
$699.00 USD
Sale price
$229.00 USD
Unit price
per
Sale
Sold out
Wireless Apple Car Play


For Mercedes Benz C -CLASS & GLC: 2015-2018, with NTG5.0/5.1/5.2 system
Function:


1) Wireless Apple car playback
2) IOS AirPlay mirror link
3) Android Auto
4) Links and shoe mirror links
5) Support after -sales view and DVR
6) Play USB (music, video)
7) EQ adjustable audio quality is the best
8) HDMI is in
9) Primitive car wire plugs and playback, no shear, no broken lines, no loss

This amazing kit adds a complete car game function to your existing NTG system, while maintaining all the original NTG 5.0 functions. Carplay system supports button and steering wheel control, and integrates with USB USB with the console or glove box.
Whether your NTG system is equipped with navigation, the phone module is still Bluetooth, whether it is Apple card, Spotify,/receiving or receiving text with Siri, the system fully supports Apple Systems and phone functions.
View full details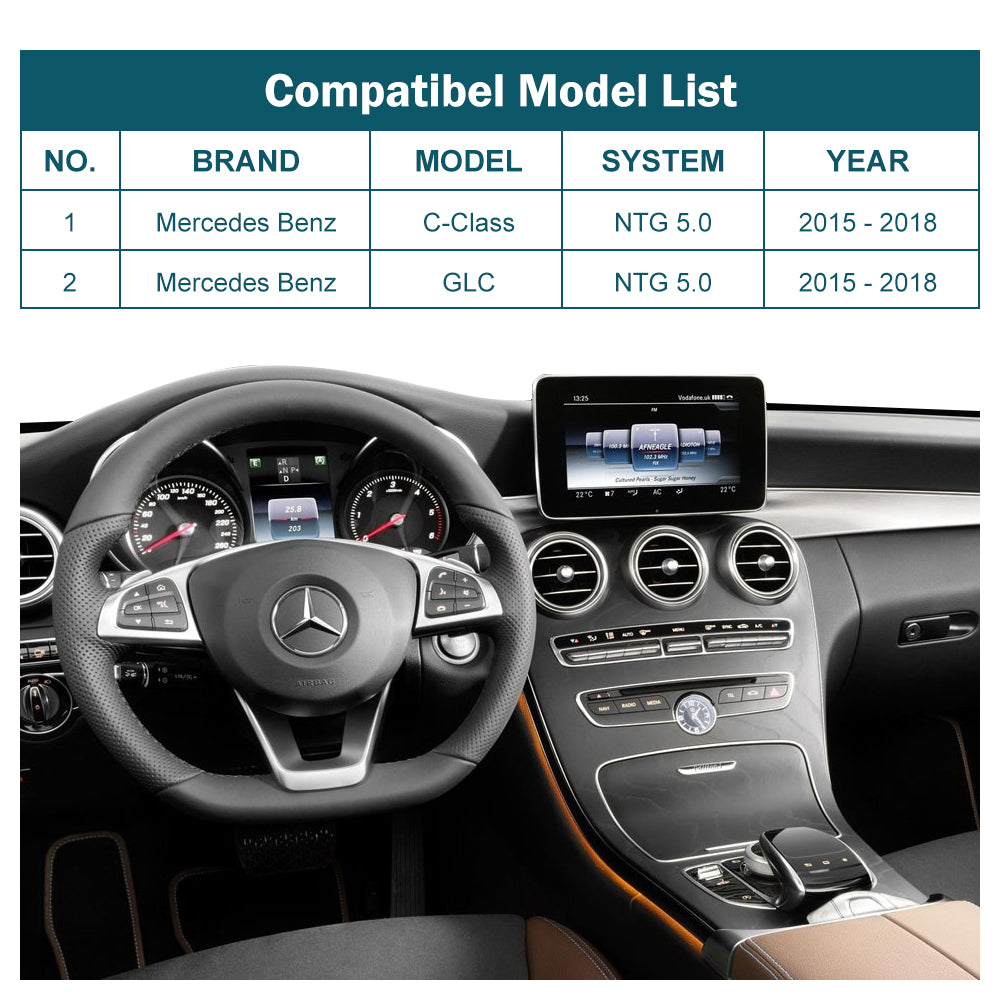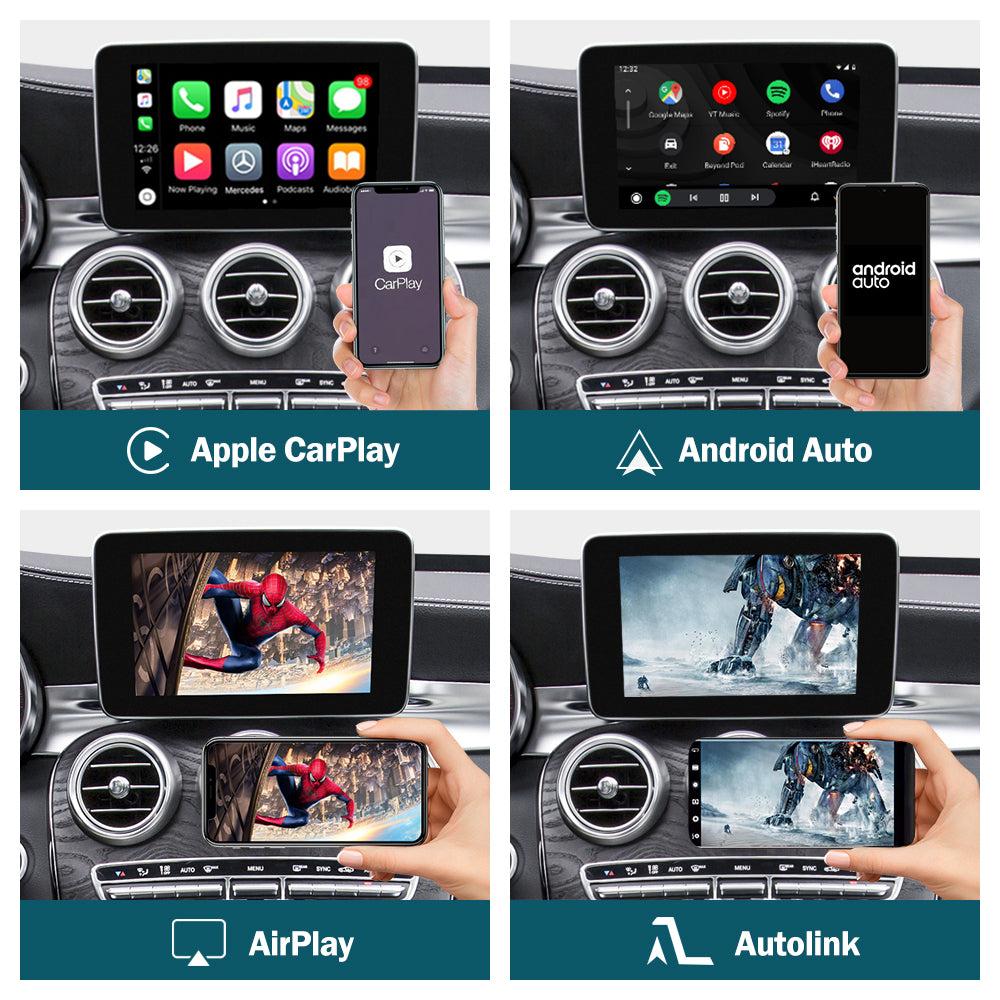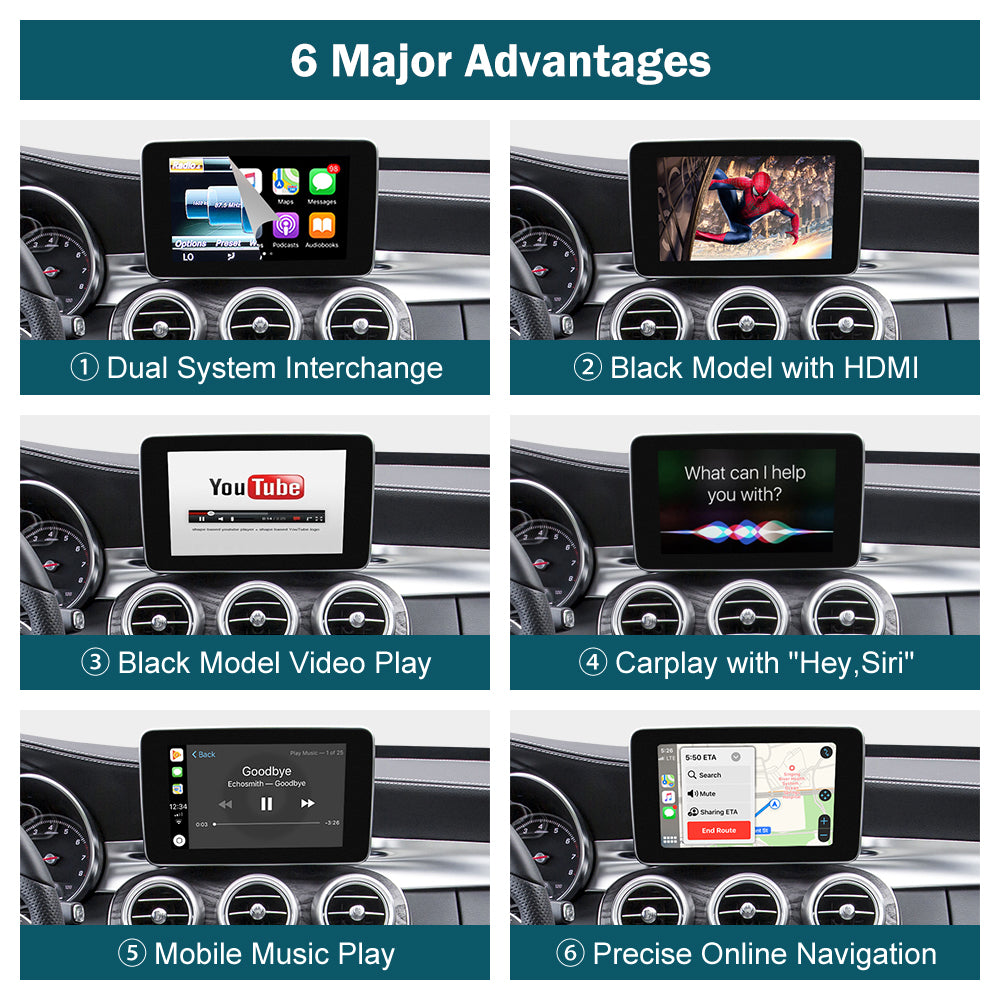 Great factory upgrade! Works as advertised.
Although one must have some type of skills in disassembly of the dash components of a Mercedes. I'm sure if I had to do into again it'd be quite simple. Straight forward instructions. Ground your ground wires so you don't have to take apart the dash twice. Great update for my 2013 CLS550. Fast shipping and they communicate well if you have any questions or concerns.
Great Product
The Roadtop CarPlay box adds great value for a reasonable price to my car. Good integration into the car ecosystem and very easy to install.
Great product and support.
I've been running this system for about a week. It's revitalized my ML. Had to do some additional wiring and drilling for the AUX connector and my HDMI/USB extension plug (purchased separately), but it was extremely worth it. I also had some issues with voice command and the USB firmware update but the support team was very responsive with helping me get those things resolved very quickly. Very good support and an excellent product. Highly recommend to anyone who wants to update their aging Benz systems.
Good product. Works as advertised. Kudos