Regular price
$239.00 USD
Regular price
$599.00 USD
Sale price
$239.00 USD
Unit price
per
Sale
Sold out
Wireless Apple CarPlay
Suitable for Mercedes -Benz
V-Class W447 / Vito / Viano 

: 2014-2018
Function:

1) Wireless Apple car playback
2) IOS AirPlay mirror link
3) Android Auto
4) Links and shoe mirror links
5) Support the post -market view and DVR and 360 camera input
6) Play USB (music, video)
7) EQ adjustable audio quality is the best
8) HDMI is in
9) Primitive car wire plugs and playback, no shear, no broken lines, no loss
This amazing kit adds a complete car game function to your existing NTG system, while maintaining all the original NTG 5.0 functions. Carplay system supports button and steering wheel control, and integrates with USB USB with the console or glove box.
Whether your NTG 5.0 system is equipped with navigation, the phone module is still Bluetooth, whether it is the Apple card, Spotify,/receiving/receiving or answering Siri text, the system fully supports Apple Systems and telephone functions.
View full details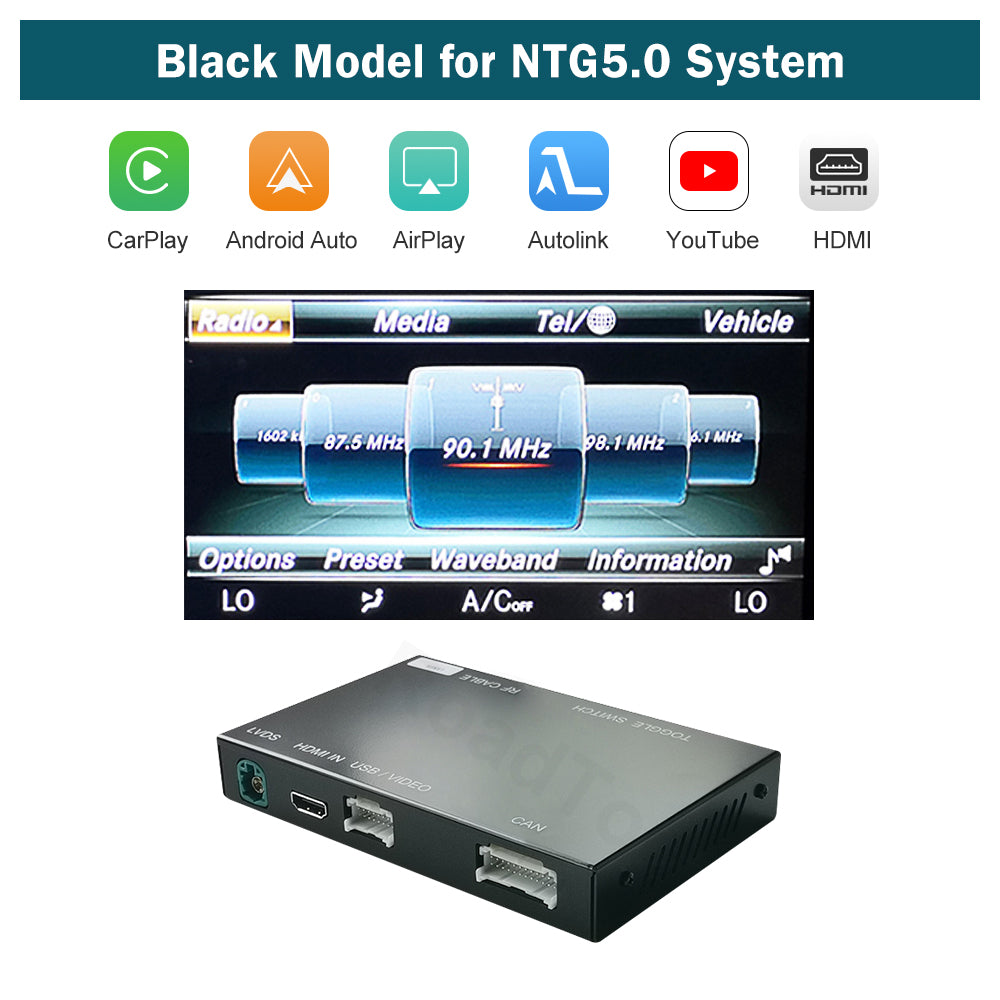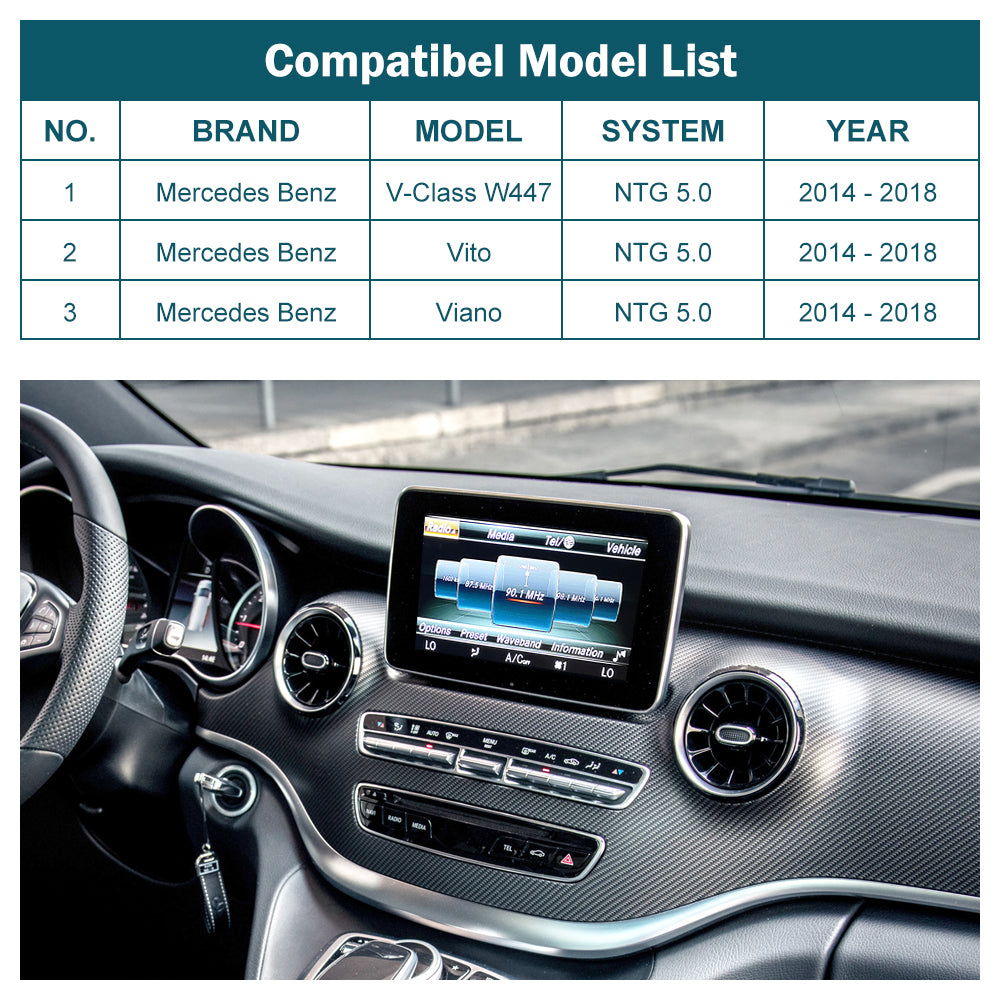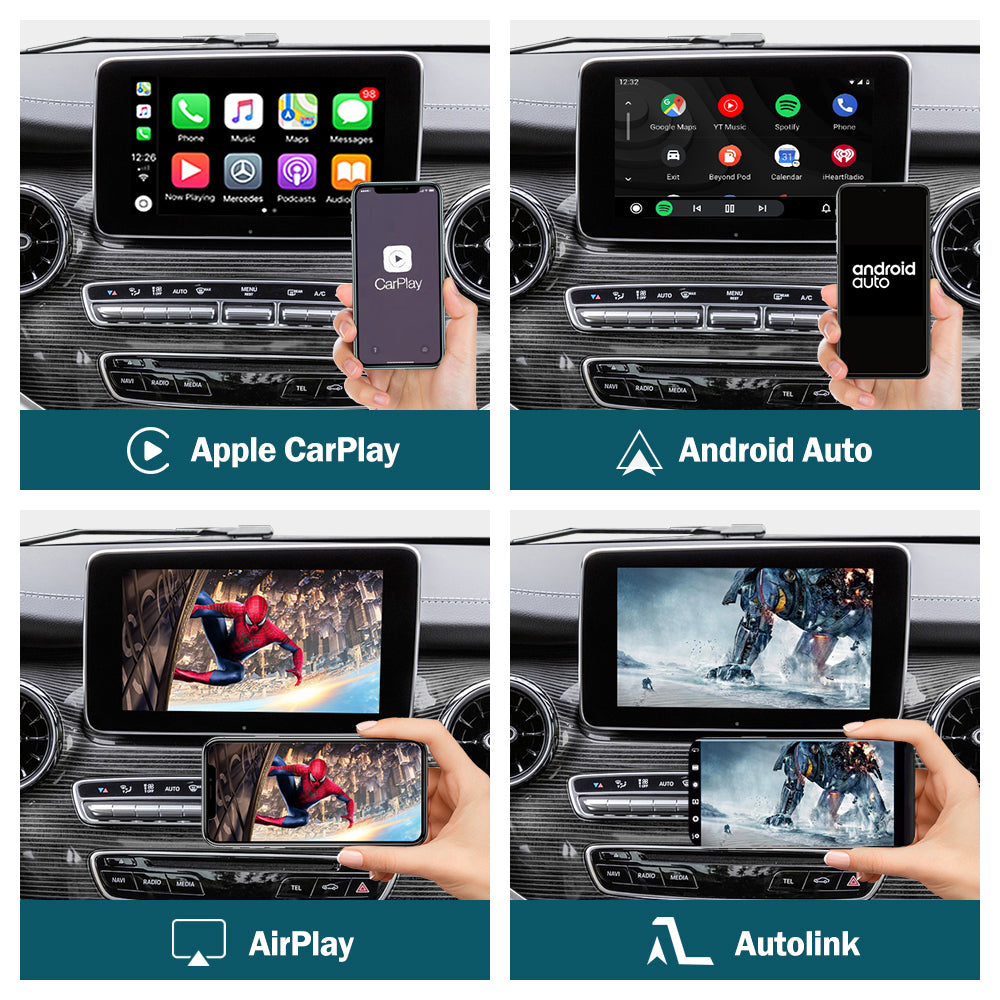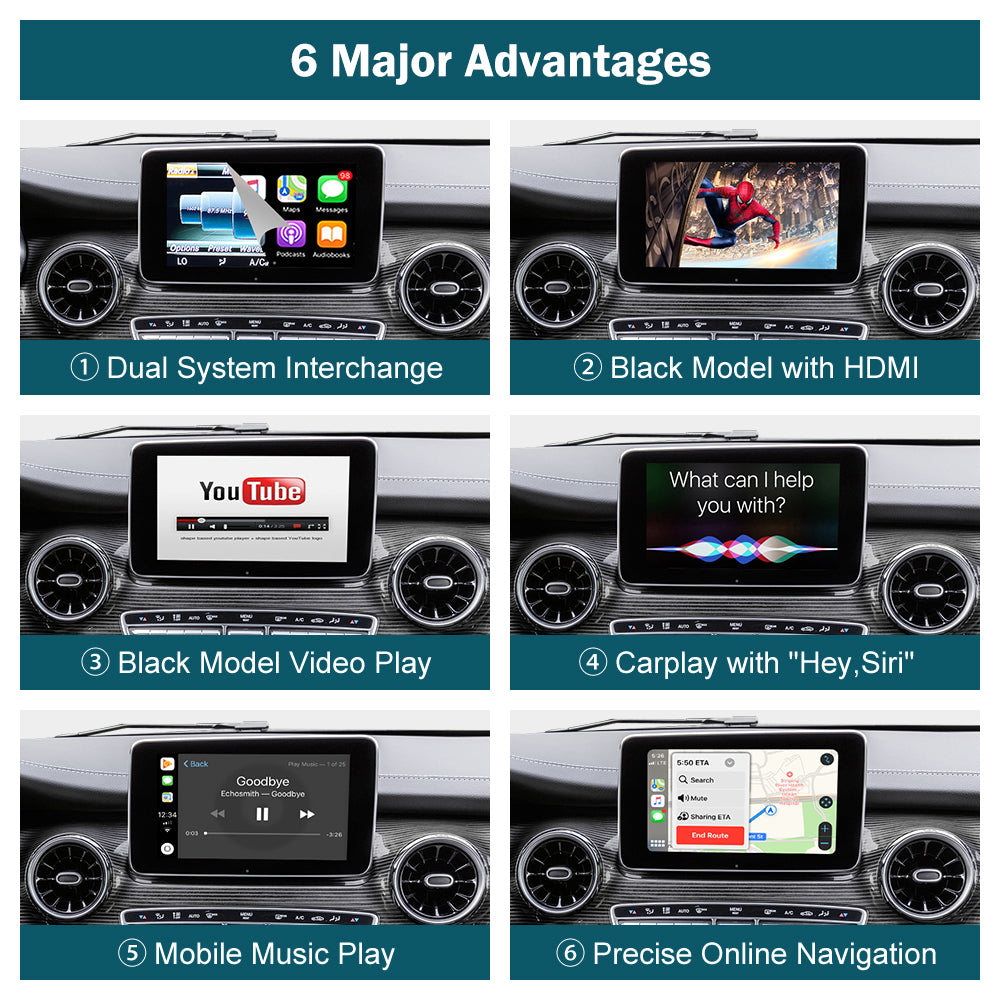 Very good
Very nice quality and fast delivery to Germany
Very professional they point you in right direction for the product you need
Great purchase!
The install took about an hour and was worth every minute. The price was very fair and less expensive than other options. I was able to put it to the full test this weekend after a 12 hour road trip and it made the entire experience not only more enjoyable but safer as well. I didn't use the wireless CarPlay so I can't comment on that but the wired CarPlay worked flawlessly.
Great sound quality
Easy to use
Connects automatically when starting the car
Utilizes stock rear view camera
All stock buttons, sounds and functions still work perfectly
Je recommande
Après avoir fait pas mal de recherches pour trouver un moyen d'intégrer l'Apple Car Play dans ma Mercedes GLC 2018 je suis tombé sur Road Top, j'ai hésité car le prix était vraiment inférieur à tout ce que j'avais pu trouvé sur le Net, avec une promo l'appareil m'ai revenu à 189€ alors que tout ce que j'avais pu trouver était au dessus des 400€,Qualité médiocre ou Arnaque?Absolument pas,,après l'installation qui s'est passée sans aucun soucis tout fonctionne à merveille, je suis ravi alors j'ai eu envie de partager mon expérience.