Regular price
$249.00 USD
Regular price
$599.00 USD
Sale price
$249.00 USD
Unit price
per
Sale
Sold out
Hey! Everyone, please don't use your cell phone while driving!
Not only will it cost you a hefty fine, but it will also cause immeasurable traffic accidents.
New research from the Insurance Institute for Highway Safety (IIHS) shows that encouraging the use of Apple CarPlay & Android Auto while driving and running more advanced forms of intelligence may prevent more accidents.
Connect Your Smartphone to The Screen to Provide Easy Instant Access to CarPlay, Android Auto, Music, Maps, Messages, and Calls.
Designed with safety in mind, Apple CarPlay, and Android Auto is the safest, smartest way to enjoy your smartphone while driving. Access Apple iPhone Music, explore Apple Maps, make calls and send and receive messages – all hands-free and all on-the-go. Just plug in your iPhone or your Andriod smartphone and drive. Access all features from your compatible phone while you drive your car. Featuring larger icons, a simplified interface, and easy-to-use voice actions, Android Auto and Apple CarPlay minimize distractions so you can stay focused on the road.
If You Do Not Have A Fancy New Stereo With CarPlay Or You Have An Old Car.
About this item
🚗【Road Top Newest 8.9 inch Touchscreen】Road Top 8.9" portable car stereo supports Wireless Apple Carplay & Android Auto. After link wirelessly, puting all your phone's best features in a clean, safe, and easy-to-use hd touchscreen, wirelessly handle gps navigation, messaging, phone calls, bluetooth music, Siri.
🚗【Compatible with all models】Road Top 8.9 inch car audio powered by cigarette lighter,12-24V voltage, suitable for almost all kinds of years of the cars and trucks.
🚗【The newest 8.9 inch touchscreen adds these following functions】:
👍 1. With smaller design, bigger display, the 8.9 inch car stereo does not take up area and not affect your driving vision. Linux 4 system, 1920*720 resolution, 2G DDR3 Main Chip, running twice faster,Smooth operation. 2D glass material, looks more beautiful and High-end atmosphere.
👍 2. Add Automatic light-sensitive brightness adjustment function. it can adjust the brightness automatically when passing through tunnels and underground garages, and switch day and night modes automatically , making driving safer.
👍 3. Add DSP Functions.You can set different sound effects according to your preferences and enjoy different music styles anytime anywhere.
👍 4. Eliminate the fan design to solve the noise issue.
👍 5. High temperature Resistant Design. Chip heat generation is smaller, working temperature: -20℃ ~ +70℃, storage temperature: -40℃ ~ +85℃, Can be in 80 ℃ high temperature test box continuous normal work for 48 hours.
👍 6.It only takes 3 seconds to boot up, faster than other device.
Three Audio Modes: AUX& FM & Bluetooth

View full details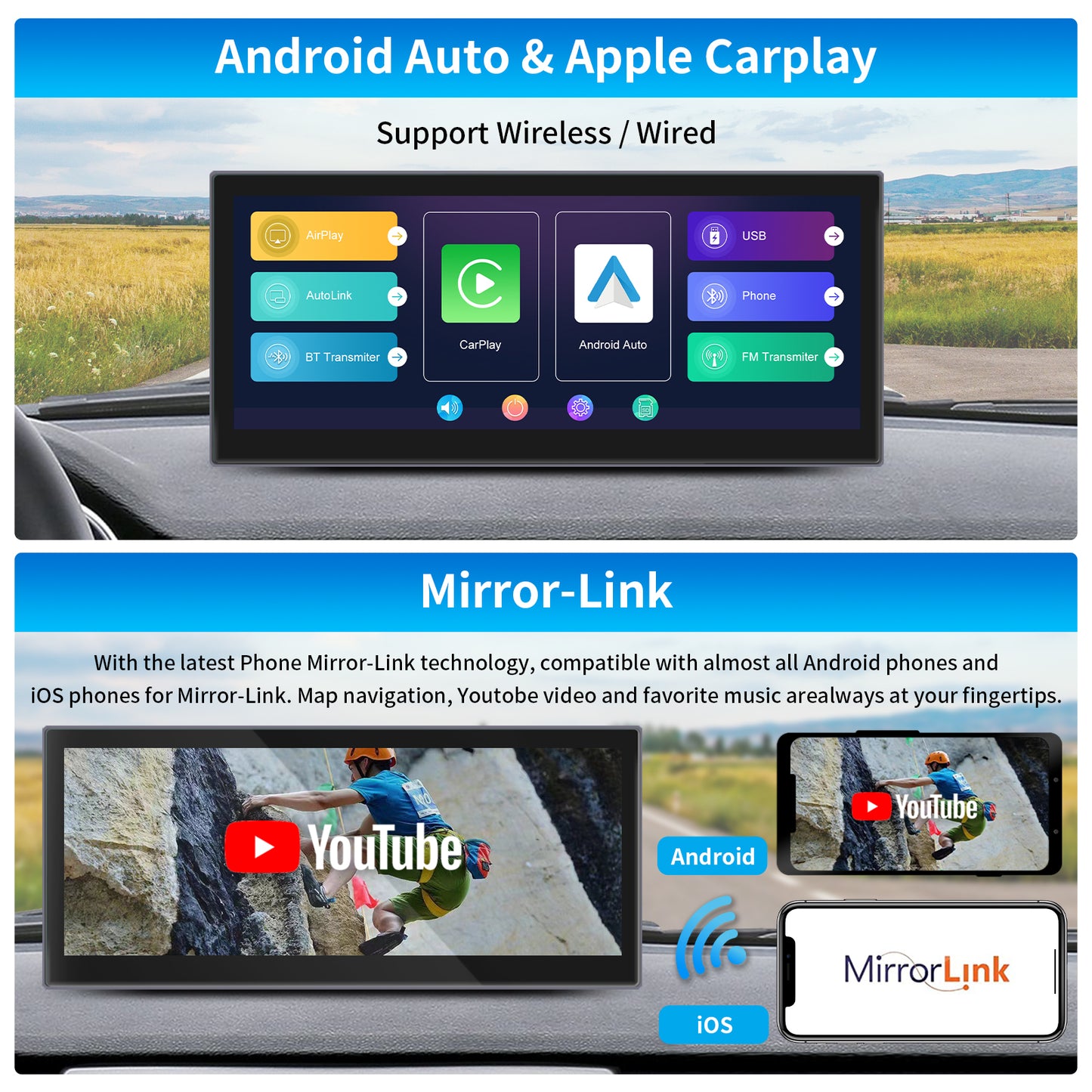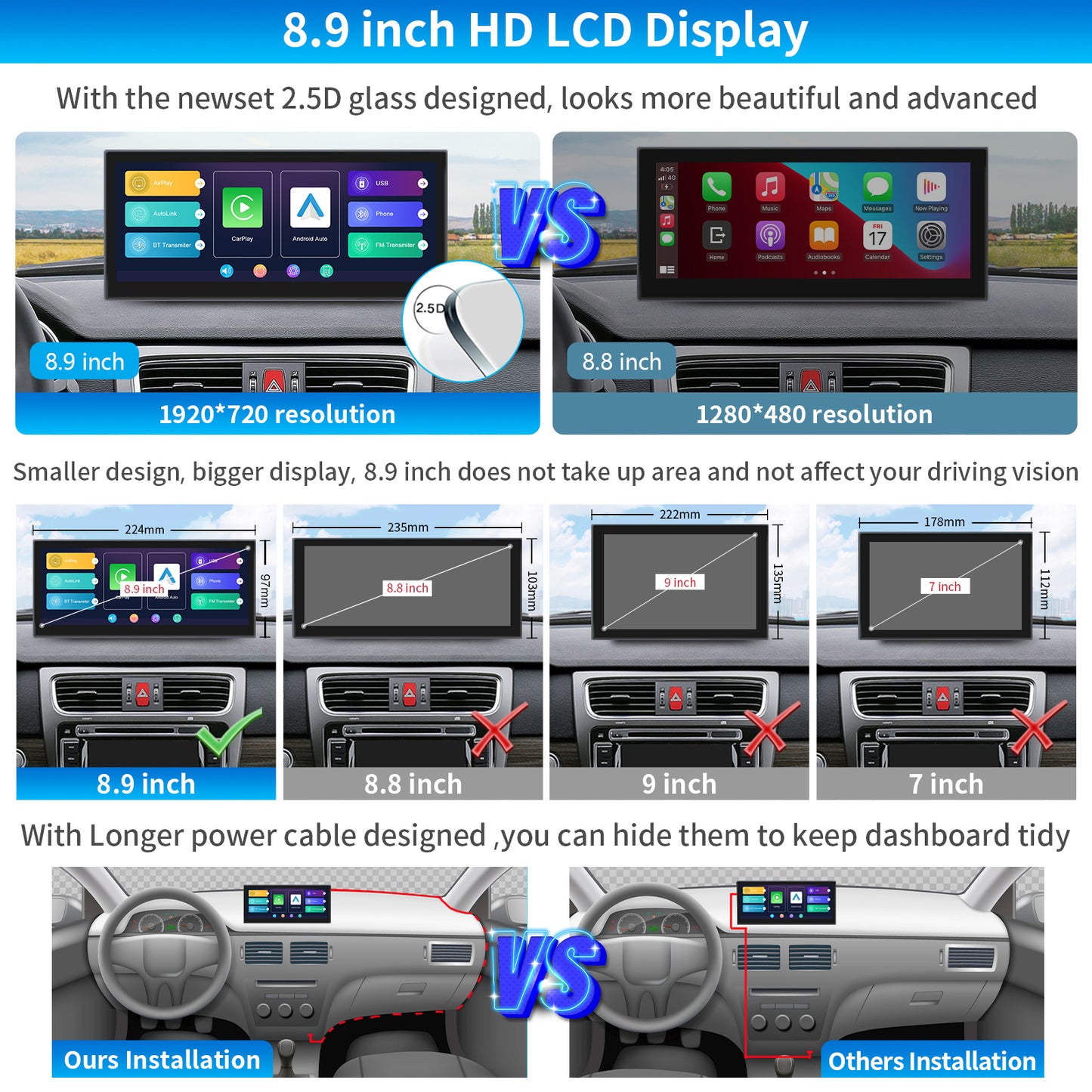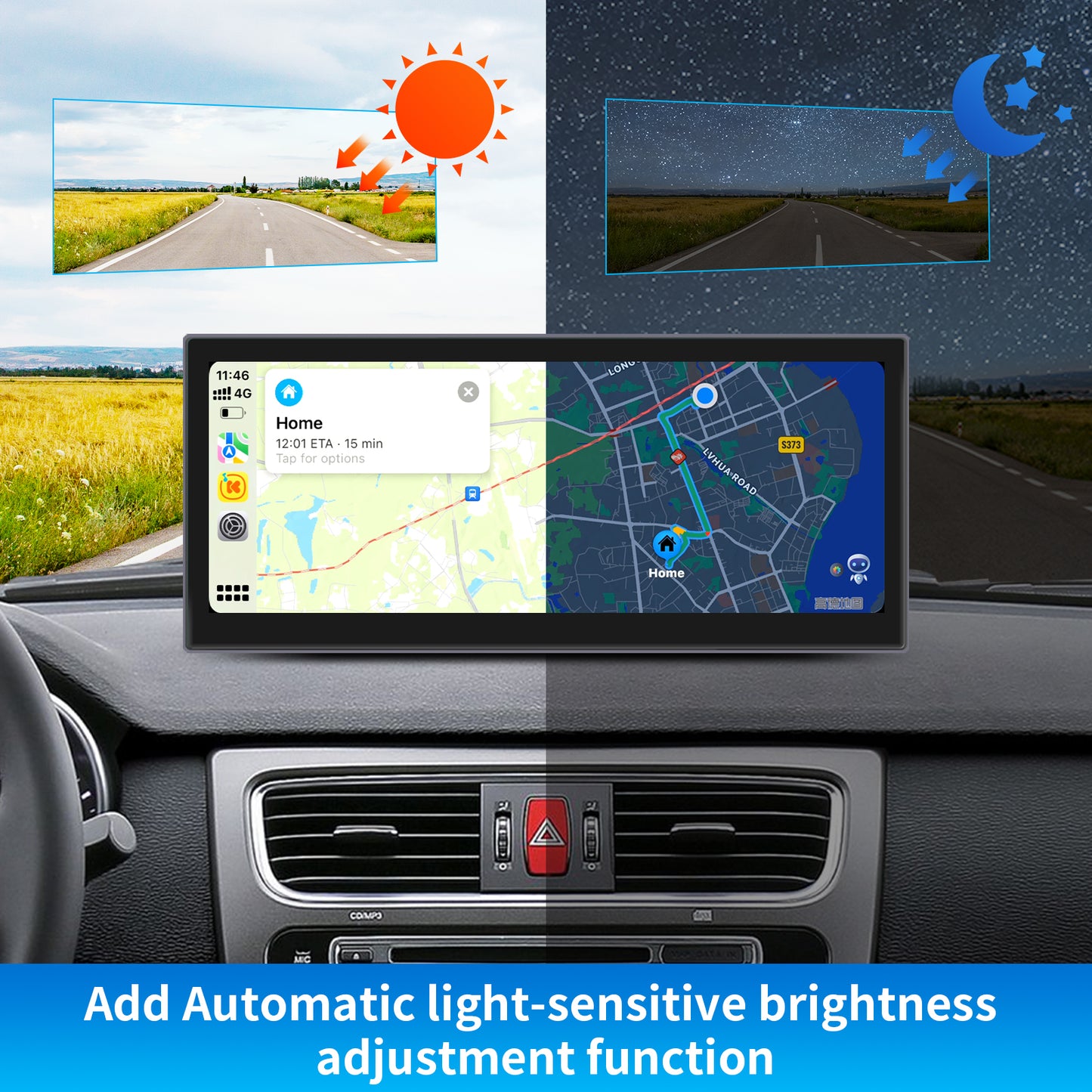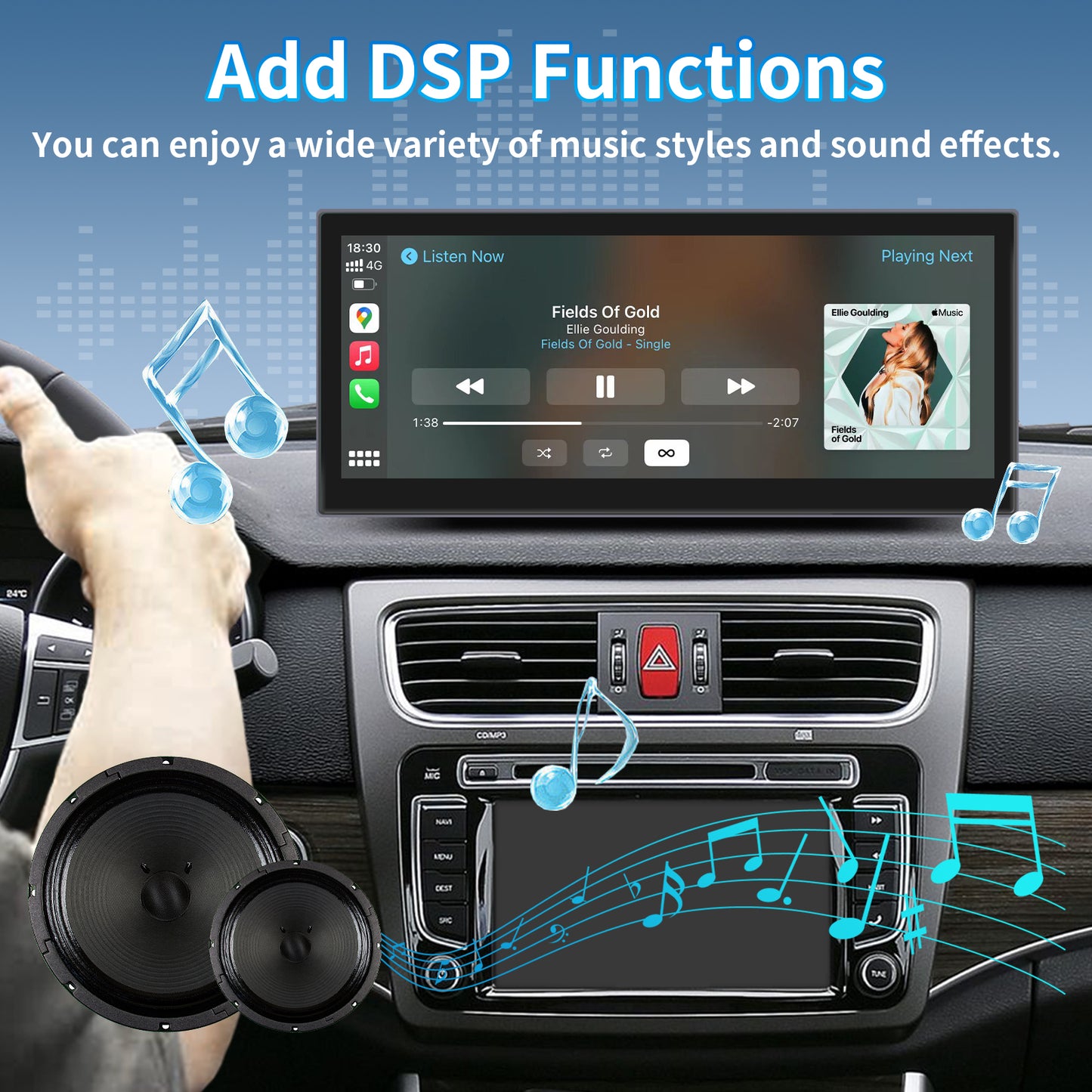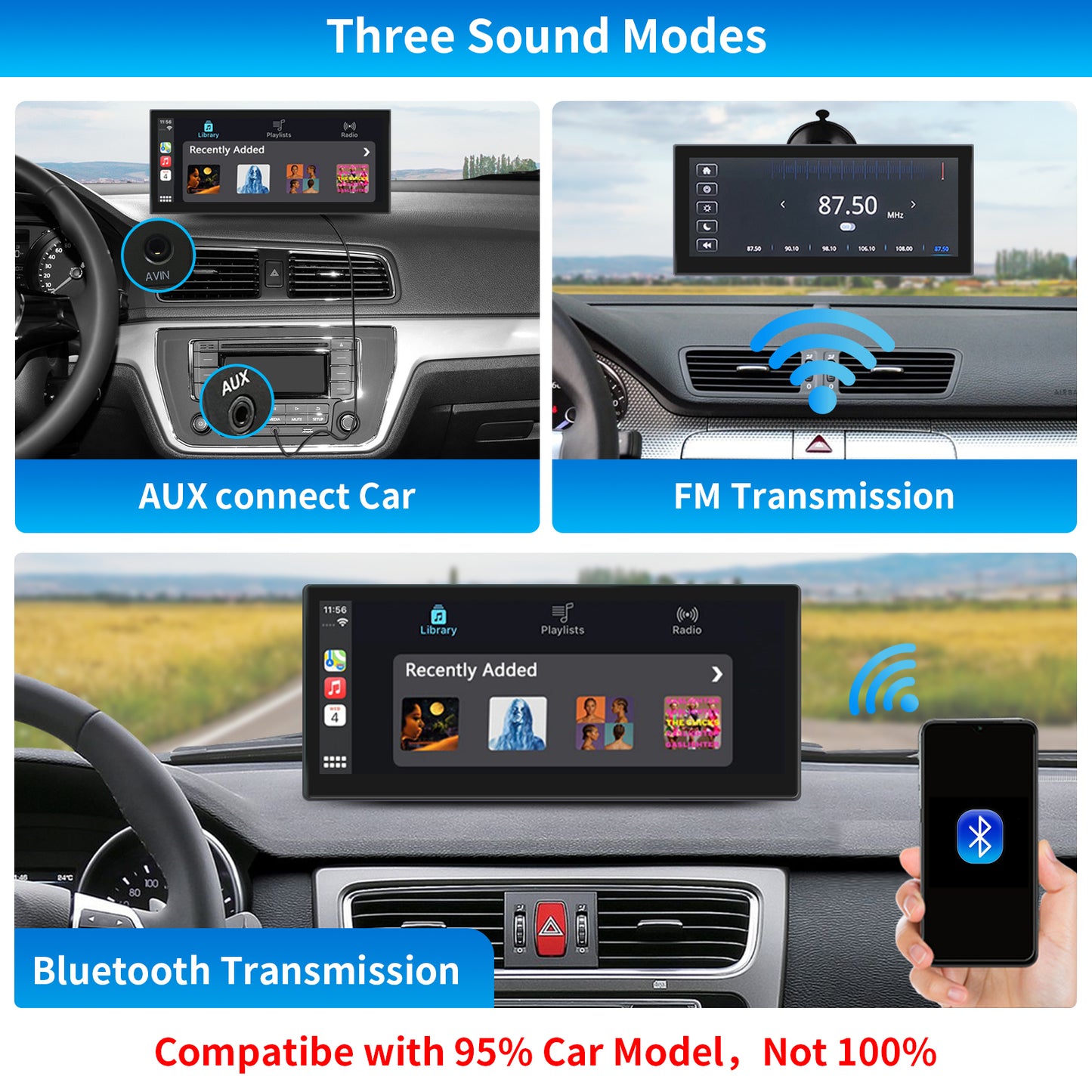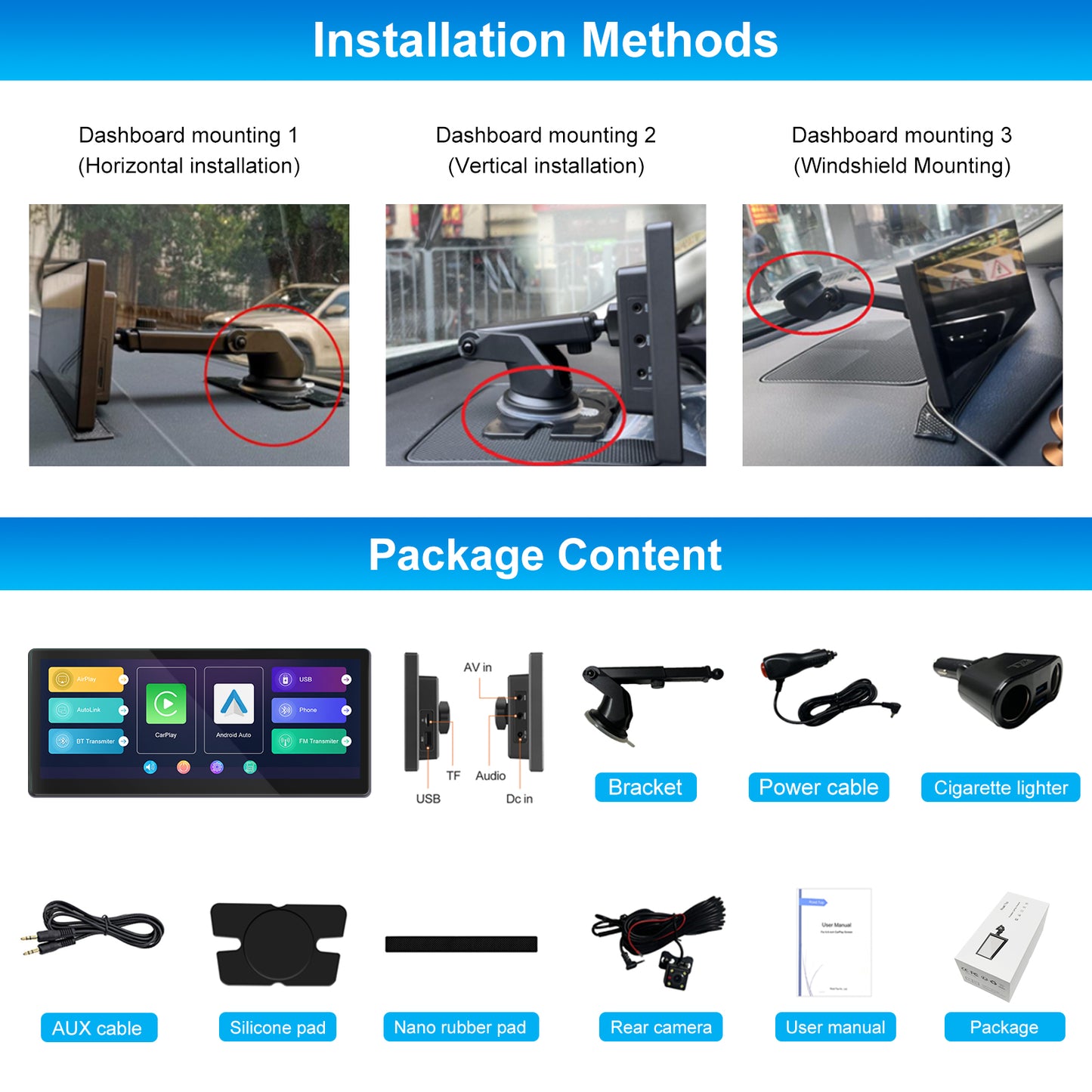 Speechless 🇨🇦
I installed it on my 2014 Cadillac ATS and it's so amazing. No lag at all. It's running smooth and also I don't have to connect my phone everytime as it's wireless so just one time connect and it's ready to go. They also provide a good manual on how to install but I found a video from GTA car kits more detailed on how to install it. So I would say refer to that if you're installing it.
iOS 17 - Device fails to connect
My device doesn't connect for CarPlay anymore after upgrading to iOS 17. What can I do to fix it?
Road Top
My device stop working as soon I upgrade my Iphone to IOS 17 what can I do to fix it
Top, Top, Top
Brilliant Display and worked as it should. I am so happy with RoadTop
For Lexus NX RX IS ES GS RC CT LS LX LC UX