Regular price
$299.00 USD
Sale price
$69.00 USD
Unit price
per
Sale
Sold out
Anyone who drives Tesla Model 3 & Model Y knows that during the driving process, we need to divert our eyes to see the vehicle speed, power and other information on the central control screen.
Research by the Insurance Institute for Highway Safety (IIHS) shows that taking your eyes off for 2 seconds while driving is equivalent to driving 60 meters with your eyes closed.
Driver distraction causes up to 80% of traffic accidents.
The instrument panel is a structural component used to install instruments and related devices, and is called the window of the car's soul by industry engineers.It not only provides rotational speed and vehicle speed information, but also displays vehicle health status and warning information, which is the most important window for vehicle and human interaction.There is also more car information feedback, allowing the driver to understand the condition of the vehicle at a glance.

【Special OEM Design for Tesla】
Multi-Data Display Dashboard Car Speedometer for Tesla Model 3 2017-2022 Year, Model Y 2020-2022 Year.
【Original Vehicle Data, Real-time Synchronization】
Compatible with all original car information displays.Support: current speed display (KM/H or MPH, Battery range, Front trunk status, Left front door status, Right front door status,Left rear door status, Right rear door status, Left turn signal/Right turn signal, High beam/position light/Low beam Indicator, Gear display, Gear display, Handbrake Reminder, Seat belt Indicator
【With Digital LCD display】
With a high definition TFT LCD screen,which displays the information more colorful,clearly,full of technology.It will bring more fun sense to your driving experience.





What You Will Get
1*Multi-Data Display Dashboard Car Speedometer, power cable harness, Install Mannual. One-year global warranty and permanent technical service support! 
View full details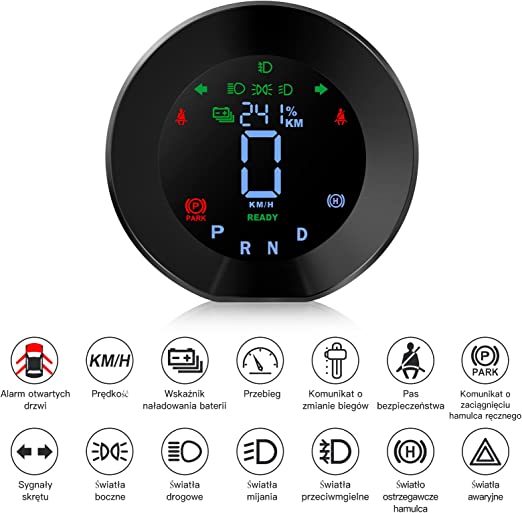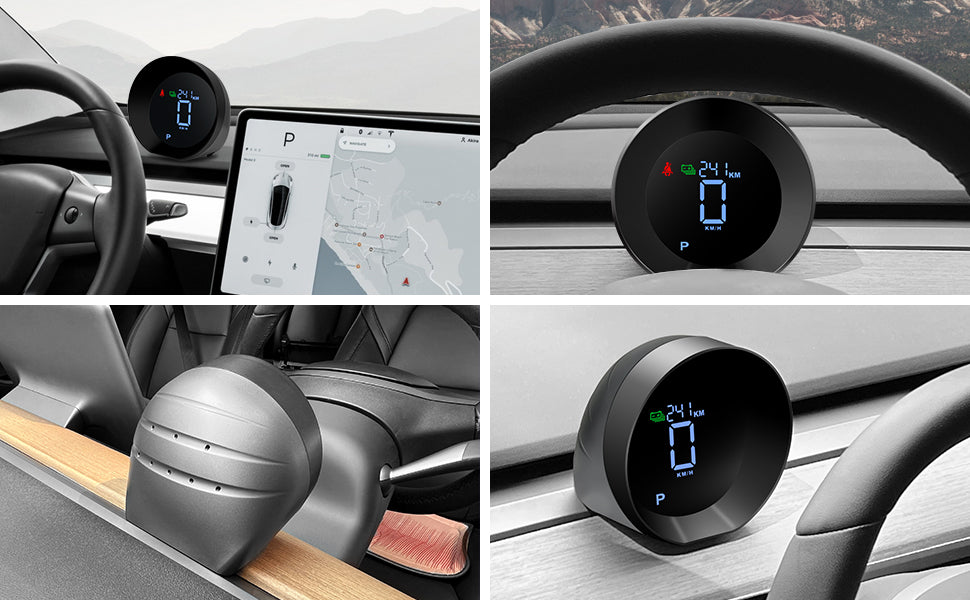 You can now have Apple CarPlay in your Tesla!
This product performs as advertised. Fully functional and controlled with touch and Tesla controls. If you want Apple CarPlay in your Tesla this is for you. This seller was very responsive to my questions and would recommend both the product and this seller.
It works like a charm
I love the product and glad to now have apple play integrated to the car.
Awesome Funtions!
22 Tesla M3P. CarPlay work good. Installation wasnt bad at all just take your time and pay attention. Love this and Recommend it for all Model 3!
Completes the Model 3
I have had my Model 3 for over 3 years and 95,000 miles. And getting Waze back in the car is a plus.
Great product, does the job without hassle.
Not difficult at all. Great way to add car play to my TESLA.